Gwen-Chans World of Ranma ½
What can you do when you have a father who would trade you for
food at the drop of a hat, a fiance who hits rather than hugs, and a
little curse besides? What can you do? Meet Ranma Saotome, heir to the
Anything-Goes School of Martial Arts.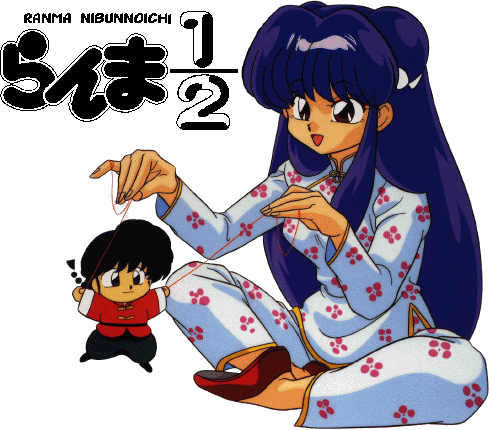 *****
While training in Jusenkyo, China, Ranma was swatted into the spring
of the drowned girl. Now, all it takes is a splash of cold water to turn
him into a girl, and a splash of hot to make him a boy again. His father
like-wise took a swim in a Jusenkyo pool, and fell into the spring of
the drowned panda. Many of their other aquaintances also took a dip
into the cursed springs. Read all about them at the Character Page.
Just click here to go to the characters page.
~
~
The Saotomes
The Tendos
The Kunos
Those who come from China
Those who don't come from China
E-mail me at Akane10do@aol.com

And now, back to Gwenhyfaras Homepage!