The Gwenhyfara Page of Anime
Featuring: Ranma 1/2, Sailor Moon, Ah! My Goddess, and Slayers and the Top 20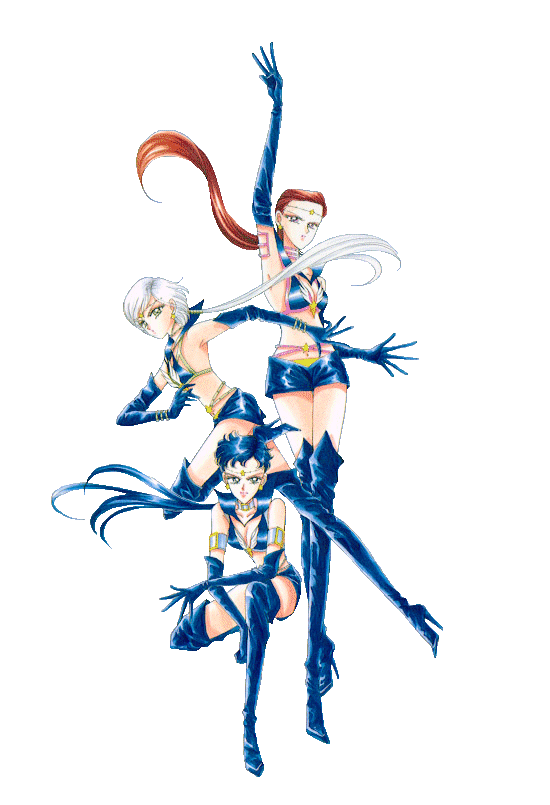 This Page is Best Viewed With Netscape 3.0+
Welcome to my page of Anime (and a few other stuff) This Page was designed to

give basic information about Ranma1/2, Sailor Moon, Ah! My Goddess, and

Slayers, so you can learn about the characters, and the general plot or story.

In case you're an Anime newbie, or wandered here by mistake, Anime is

Japanese animation, and it's counterpart is Manga, Japanese comics. So, enjoy

your trip through my page, and don't forget to sign my guestbook!

My individual Anime Pages




My Ah! My Goddess Page My Bishôjo Senshi Sailor Moon Page



My Ranma 1/2 Page My lil' Slayers Page

And..The Top 20 Guys of Anime

Just little miscellaneous pages i made for your enjoyment

This link goes to my Recommended Reading List

This goes to my page of Serious Dislikes

And this link goes to a Page About Me. Go. It's educational.

Hey, look! I made my own banner (for lack of anything else to do) Banners for my page

aren't exactly in demand, but if you actually want to link to my page with it, feel free.

And finally, a link to my Links Page

You dont really want to leave, do you?

You've almost reached the end of my page....

But, before you leave, I'd like to thank some people. Or rather, two people.

My father, who helped me learn how to use the programs for to make this page.

And..I guess my sister Franny, who pushed the crop button on a picture. Thanks!

* * * *

* * * *

Well, that's it so.....

...ByeBye!

..people have been to this since 6/26/98 page and....

...please sign my Guestbook

Sign My Guestbook View My Guestbook


Fabulous Sailor Moon Gallery A lyrics Page, with lots of Lyrics. Dig it.


Meet my pet, Parkington II. Too cute, right? Visit the Cute Cute Pet Shop to get your own!
This Anime Ring of Avalon
site is owned by Gwenhyfara.
Click for the [ Next Page | Skip It | Previous | Next Five]

Want to join the ring? Click here for info.



Anime Otaku Ring site is owned by Gwenhyfara

Click to visit [ Prev | Next | Skip Next | Next Five | Random ]

Want to join the ring? Click here for info.

<!!-- End Anime Otaku Ring Fragment -->

The Nightfall Anime Ring
This site belongs to Gwenhyfara.

Click for the [ Previous | Next | Next 5 Sites | Random Site ]

Want to join the list? Click Here


This A.W.E. site owned by:
Gwenhyfara
[Previous] [Next Site] [Next Five] [Random]
To join. Click here

This ProjectAnime.com Web Ring site owned by Gwenhyfara.
[ Next | Previous 5 Sites| Skip Previous | Previous | Skip Next | Next 5 Sites | Random Site | List Sites ]